September 8, 2023:
We came to the conclusion that since our Orfordville office had not had any updates to the building in over 45 years, it was time to invest in the community, create a more efficient space, and do an extensive remodel of the interior. Updating the offices, restrooms, and adding a conference room and comfortable lobby are among the changes you can expect. Safety for our employees and customers is a priority so we made the decision to close the bank entirely until completion, which is expected in early 2024. We appreciate your patience with us during this time. We plan on keeping our customers engaged by posting progress pictures along the way, so please check back for more postings. Craig O'Leary, our Executive Vice President here at Bank of Brodhead, and President of Farmers and Merchants Bank prior to the acquisition in 2019, was the last one out of the bank on Friday, September 8th. His last words ... "Bye for now."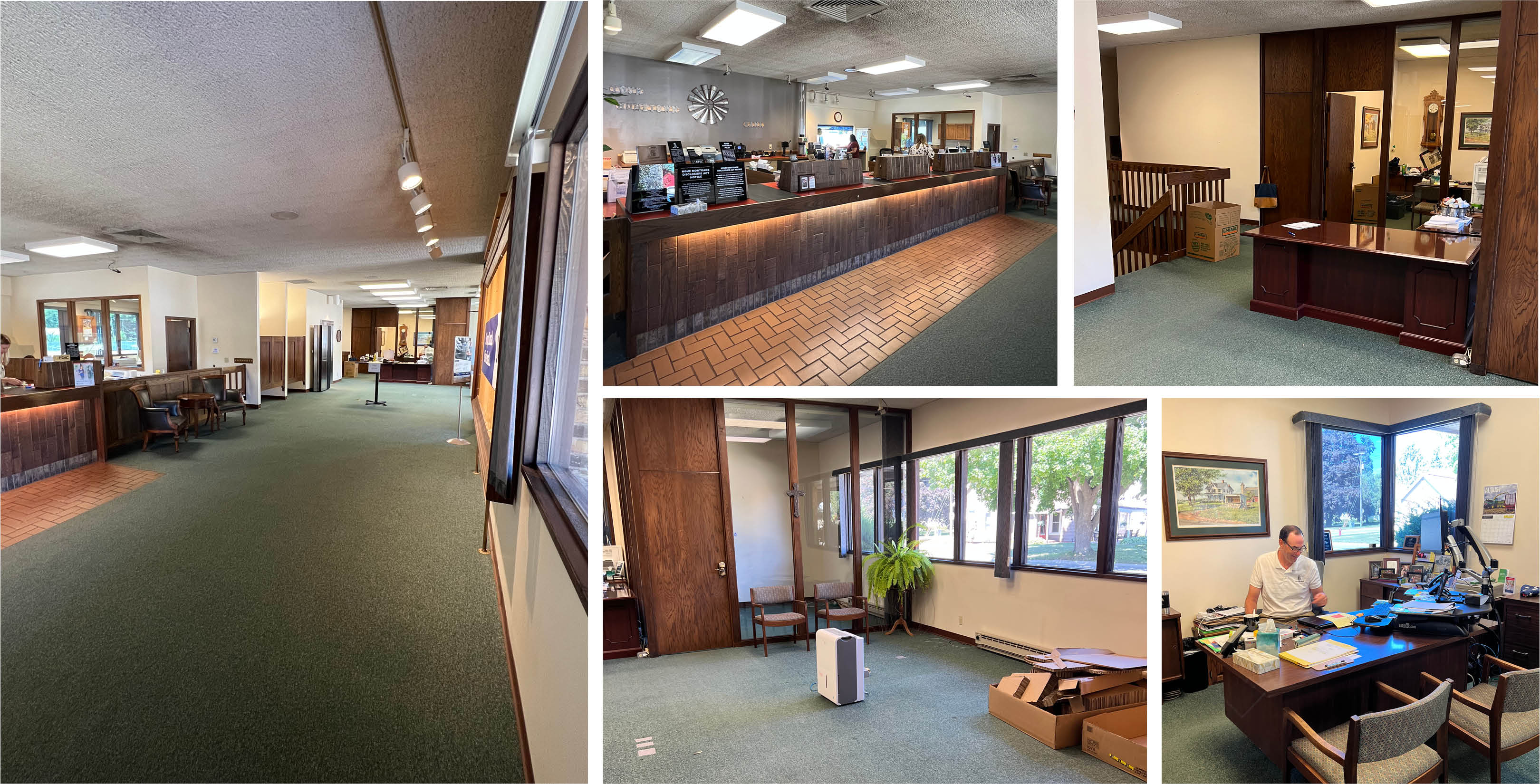 September 11, 2023:
With all employees relocated to the Brodhead office, the bank was finally empty of all furniture, shelving, carpet and belongings. Next ... demolition!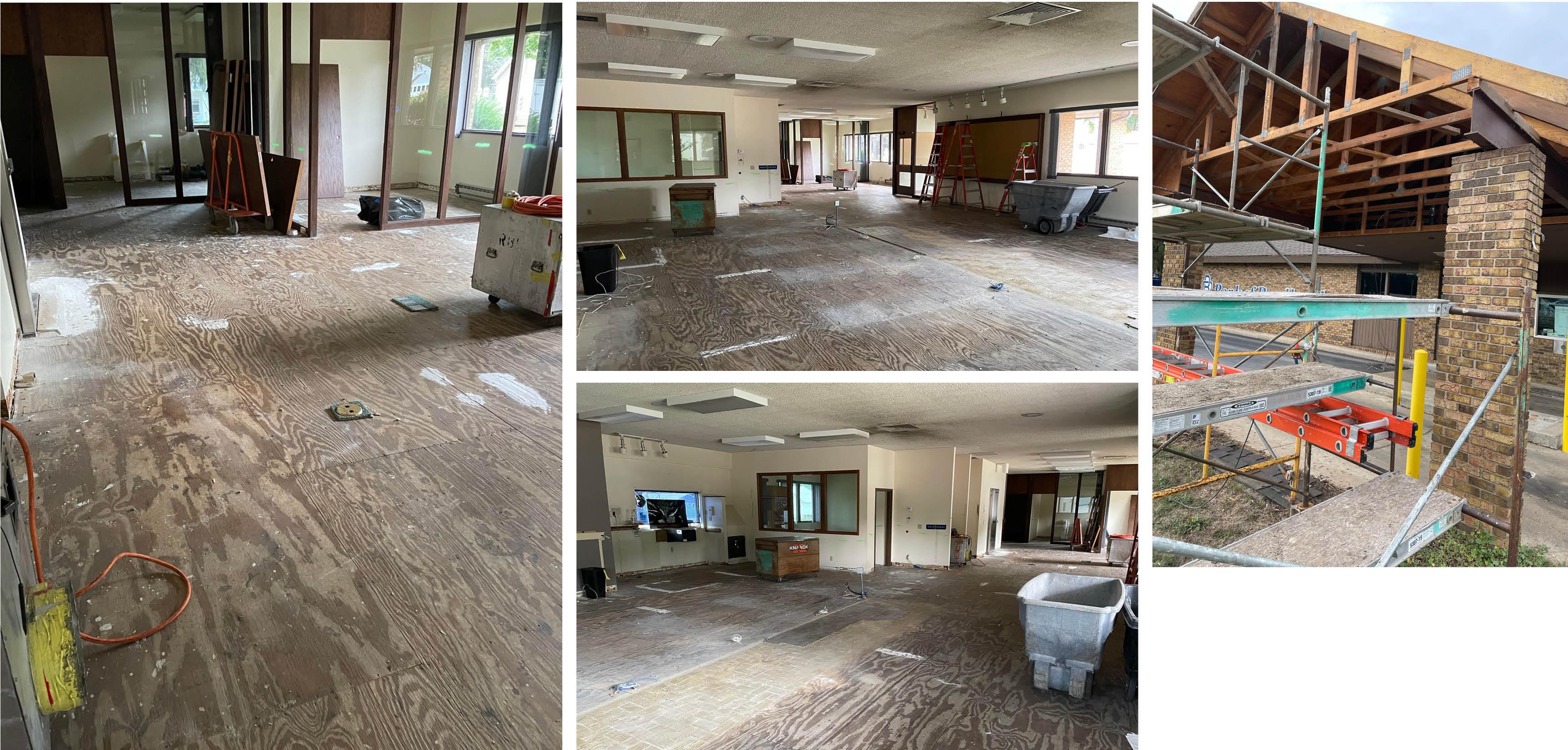 September 12, 2023:
WHAT?! Demolition was almost complete when we took pictures that next day. Tarps were put up to minimize dust.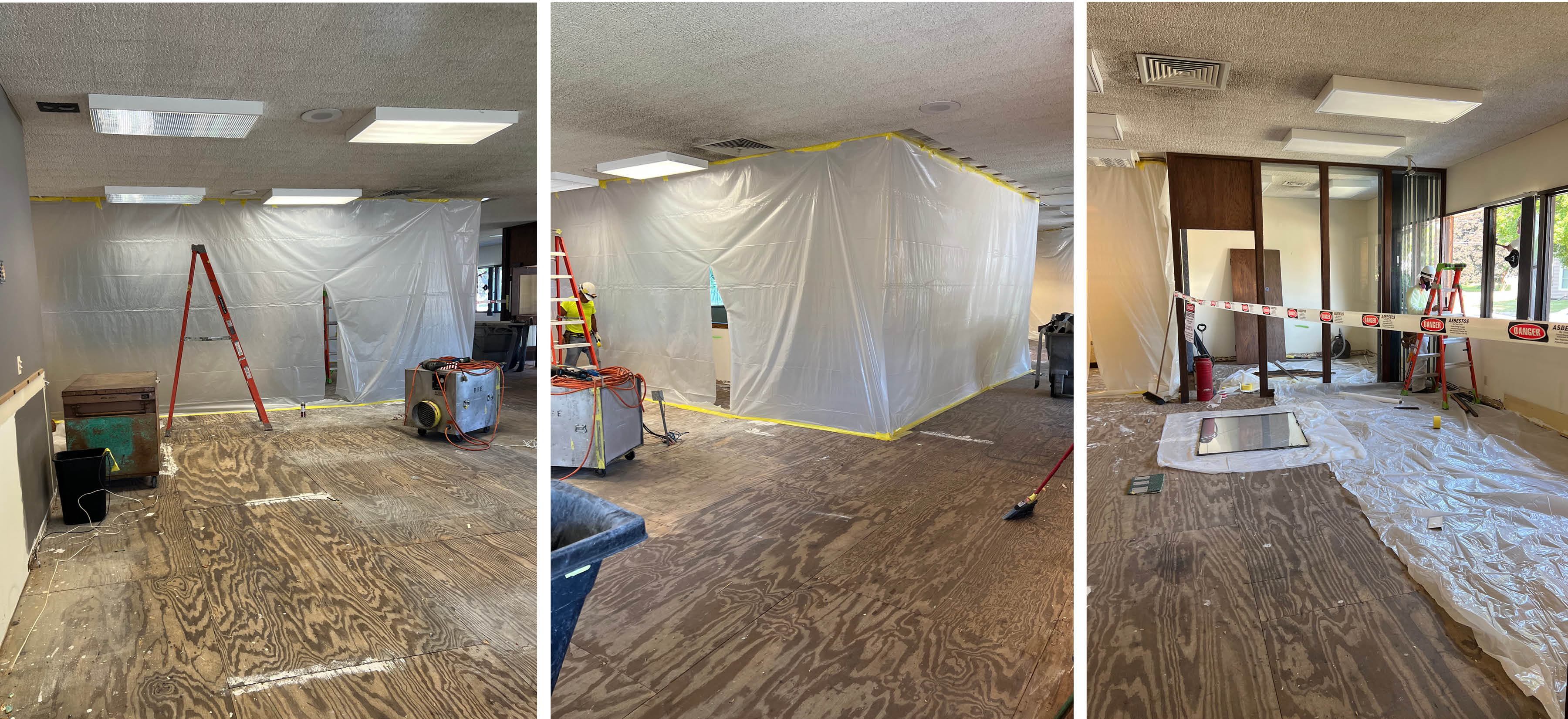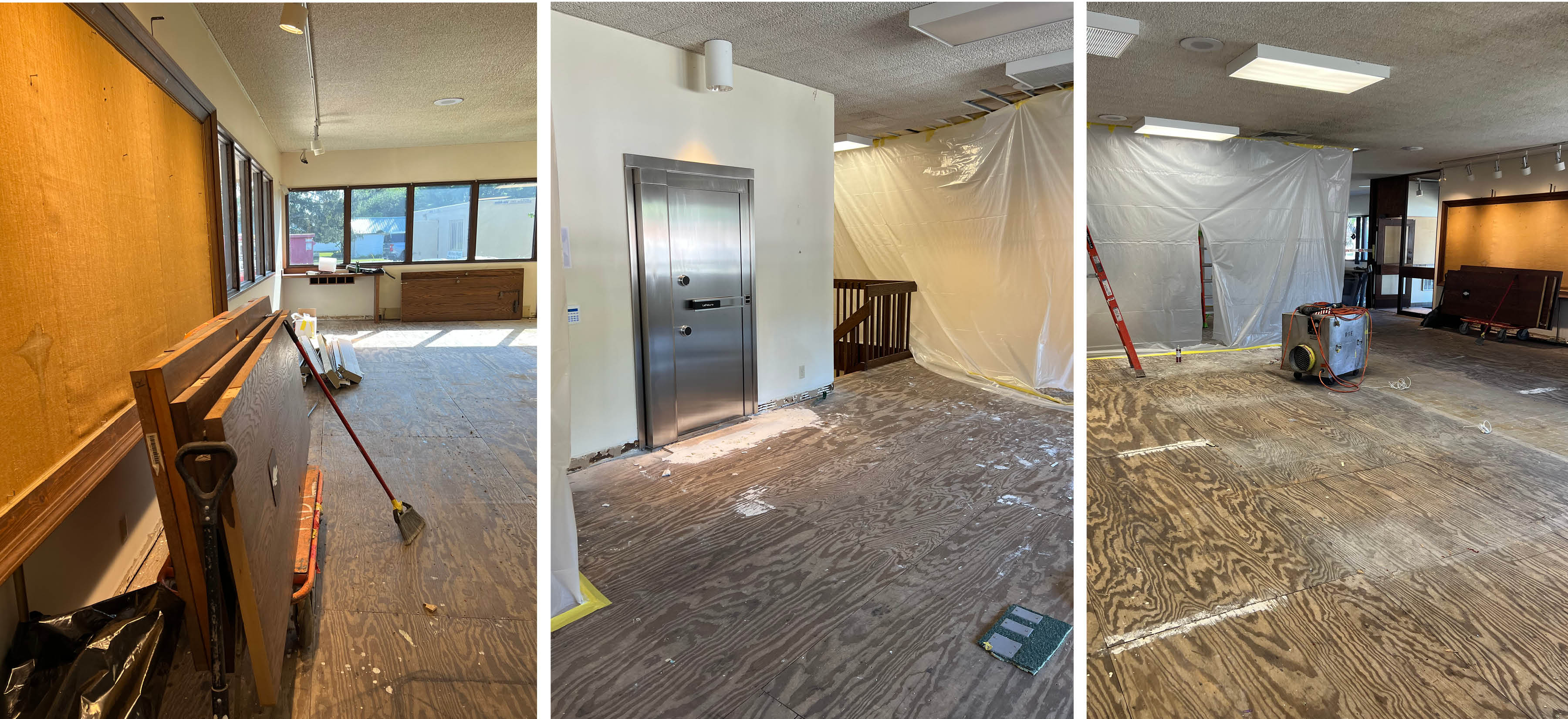 September 13, 2023:
Wasting no time, they are working on the outside drive-up lanes and roofing. Because of safety, our ATM is closed at the moment but your Bank of Brodhead debit card has MoneyPass! An ATM with the MoneyPass message indicates a no fee ATM. There are over 40,000 no fee ATMs around the country. Bank of Brodhead and Mobil gas station, both on 1st Center Avenue in Brodhead, are close by!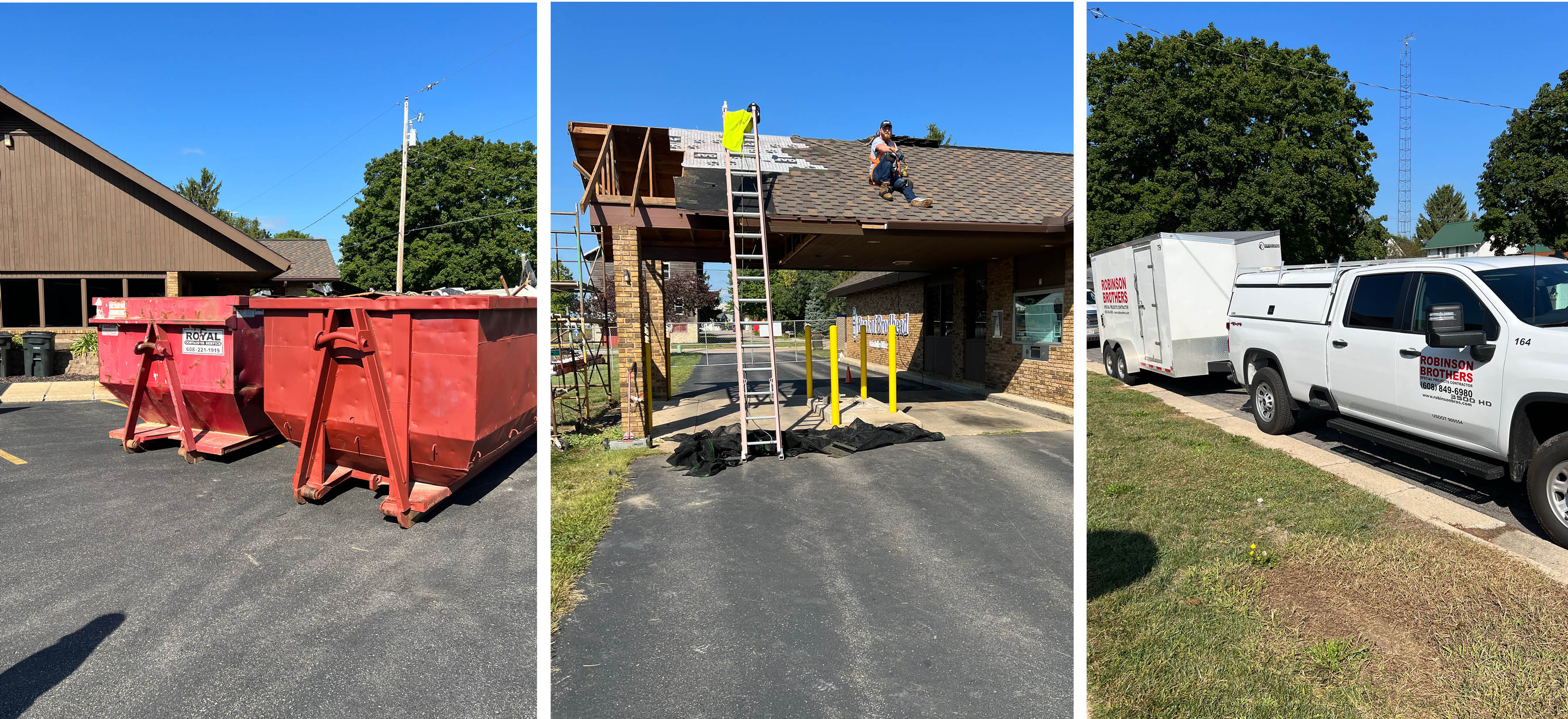 September 20, 2023:
So the ceilings are out and they're getting ready to install the studs for the new walls. Windows and all glass have been taped up or removed. Restrooms are going to go up first so plumbing can begin. More to come next week!