Welcome to Brodhead Bancshares, Inc. Investor Relations Area
A message from Michael J. Olson, President & CEO
Welcome to the Investor Relations Bulletin Board for Brodhead Bancshares, Inc., the Holding Company for Bank of Brodhead.
Our mission is to be recognized by our customers and shareholders as the leading community bank in Southern Wisconsin.
We're dedicated to finding continued efficiencies, achieving higher earnings, making sound credit decisions, and meaningfully reinvesting in the communities we serve.  This is our commitment to our shareholders, to our bank family, to our customers, and the cities, towns, and villages of which we are a part of.  It's been one that we've worked to meet for more than 125 years, and that will guide us into the future.  To learn more about Bank of Brodhead, visit the 'About' section of our website.
On behalf of our Board of Directors and everyone here at Bank of Brodhead, thank you for your continued support and investment in us.  You are vitally important to our success.
---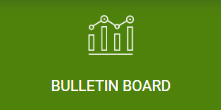 ---